There I am again: Sitting on the plane. This time slightly frustrated, though. I wonder: I am a traveller, have a flight license and love to be on the move. I normally enjoy every take off and landing. So what happened? I am coming back from Kraków and became a witness of how devastating mass tourism can be. The last time I have done the same honeypot locations here in the city was about 8 years ago. The city has changed to its worse. The effect is, that I won't come back and I have talked to tourist, who also decided, that one time was enough. But how comes? How could the city leave an impression the first time, which made me come back with pleasure and shook me away forever the second time?:
1. Mass: Having a limited amount of people spending even slightly more, would increase the quality, reputation and willingness to come back. That's what I experineced, when I was here the last time. Well the price for many things was much lower.
Especially 2 sights are sold extensively: Auschwitz, the concentration camp and Wieliczka, the salt mine. The first ads for attractions you get to see are about these places. Both are definitely worth a visit. The first one would probably not be visited again for the simple reason, because the topic of mass-killings is hard to digest.
But let's stick to touristic organisation here: It is much better, than some years ago, although it still has potential for improvement. The main point, why a second visit is unlikely here simply is, because queing and being stuck with a lot of people is annoying and leaves a very exhausting impression. Yes, sometimes you just need to wait in line. But there were many lines: Buying a ticket, bag trop off, the simple pushing through the museum was one big queue, waiting for the bus to go to Birkenau, the second part of the camp, the toilet, audio guide pick-up, body check, audio-guide drop-off. The lines for the ticket took a long time, as the printing machine for the tickets was slow and a lot had to be explained.
A similar situation occured in front of and in the salt mine: Luggage drop-off, ticket, ... . It es EXTREMELY interesting. Still: After they had sold an extra ticket for the allowance to take pictures and films, it was sort of hard to actually get some nice photos, because behind the group you have to go with, the next is already coming. You are literally pushed through.
2. Attitude: Every single business profits from tourists and their employees should be educated about it. Some peadagogical education about how people react in various situations is surely very positive for their business in general. It was very discouraging to have to feel bad about being a tourist. Locals would ignore waiting lines. The ladies in the tourist information office seemed slighly unmotivated, ticket selling at the train station didn't really work, because simply ANY tickets were sold, not the ones needed. I asked for a certain train, which I had found online, but I was given a ticket for a different train; even after asking 3 times. At a little self-service restaurant at the train station, I was very keen on having a Polish meal, which I wouldn't get back home, the ladies waiting there to have food served, told us, that we needed to pay first. The shop assistant had ignored us, so we waited in front of the food. The ladies, who had tried to help us, paid after they had gotten their food. So we thought, that this must be a misunderstanding. Someone else came, the shop assistant ignored us again and served the next customer, who paid, after she had her food. We waited patiently, checking out the scene. The next customer came and started to be served, when I interfered. The shop assistant told me to pay first and continued to serve the next customer with food, who hadn't paid yet. Well, that was of course enough and we left. It leaves a bad impression for guests, who won't come back if they get such a bad last or first impression on their way to their means of transport for departure or on arrival.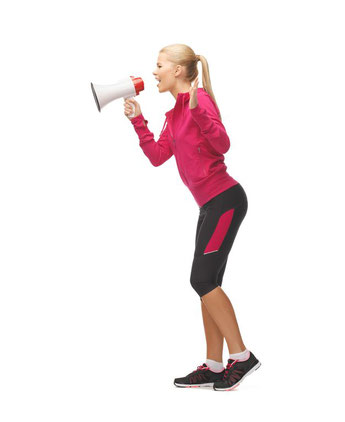 3. Information: If you are informed, you are less nervous, more relaxed, more willing to spend money. We bought a train ticket. It was very positive, compared to some years ago, to have a ticket machine at the train station, which was able to sell tickets in various languages. So we were happy to safe time, not being forced to queue for a long time. We went to Auschwitz with the regio train and on our way back, we cought a train, which was faster, an intercity. Unforunately we had to buy a new ticket, the one we had bought was only valid on regional trains. Had the ticket machine given us that option, we would have had an idea about it. This way we couldn't just pay the missing amount additionally, no: a new ticket had to be bought. When we wanted to go to the airport, we came across a similar situation: The train had a delay, which was only announced shortly before its scheduled departure, which had led to us buying a train ticket, although we ended up being forced to take a taxi. It was extremely helpful on arrival to be informed from the info desk about the procedure of the bus leaving from the airport (cash only, departure location, ...).
4. A little more tolerance: We needed coins for the luggage storage: Shops just beside sent us away: Go to the changing machine in front of the toilet. That would only take 10s and 20s, I had a 50 and secondly it told us in big letters, that it was for toilet customers only. So I went to see the "exchange" counter. He turned out to change only from and into other currencies. That counter had ignored us the day before, when we wanted to exchange money into their currency: The person behind a big glass window simply continued with her work, without taking ANY notice of us. So I went to the teller machine that day. Everything there, fine. But it still leaves a bad taste. I went off to buy coffee and tea to get that 50 small.
It is absolutely clear, that you can never avoid everything and that nothing will ever be perfect. Coming across surprises and learning about how other people live and act is part of the travel experience. Feeling exploited and mocked is dissuasive, though. Just a smiling face is worth a lot here and can heal many bad thoughts.