Although you had been aware of the duty free being big business, you would still be able to make a bargain and stroll through the shopping area, which was somewhat exciting.
Now it seems they are testing your patience. Today is one of these days, when I have to show my boarding pass 5 times and my passport (only) three times before boarding, even within the EU. I got the boarding pass online, so I could go to the self-service luggage drop-off. That wouldn't work, the machine wants me to see personel. The queue was short, but it took a long time anyway, as people only handle special cases these days, like handicaped passengers.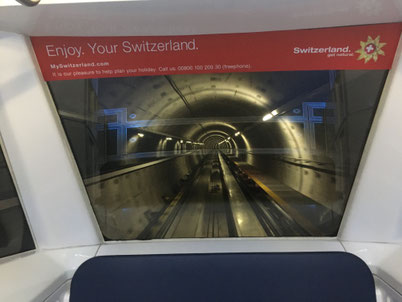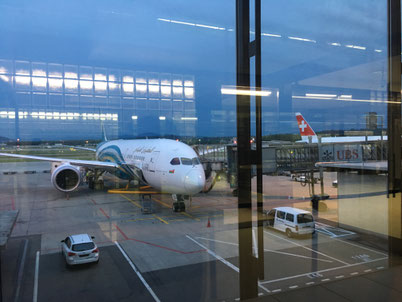 The hand luggage has to be torn apart at security control. Electronic devices in several trays, hand luggage in at least one other, liquits in a transparent bag. The belt has to be taken off. The security control is always alarming, when I walk through, so I always take my shoes off. No matter which airport. Also flip flops. Last time I was told off, because I had put every electronic device in a single tray, being used to it after I had been told off in other airports not having used one tray each. So I finally walk through with my socks, 3 security people watching me. Than there it is: Alarm. Now I am checked visually. I take my watch off, they want that, and make me walk through again. Then I walk through again, afterwards standing in that body scanner with my hands up, like a criminal. I am ordered to get out of that box again, ordered to step aside, put my hands up again for being searched closely. By a woman of course. They don't want to be blamed of sexual harrassment. When she is done, she steps aside, ignoring me. I don't know, whether I was allowed to put my shoes back on. As quickly as they started staring at me and throwing orders at me, they started chatting away with each other again. I had to make myself being heard and in a very annoyed look they managed to answer my question about the shoes. I wouldn't dare to look stressed, or leave any comment, as I was threatened once, that they wouldn't let me through, if I weren't nice. Somehow Heathrow is especially military-like. Although I also had come across very nice people last time, when I told them that I was late, and they had let me through. Anyway. They do their job, that's for sure. I would still appreciate some understanding, that it makes you feel awkward when treated like a criminal several times within an hour.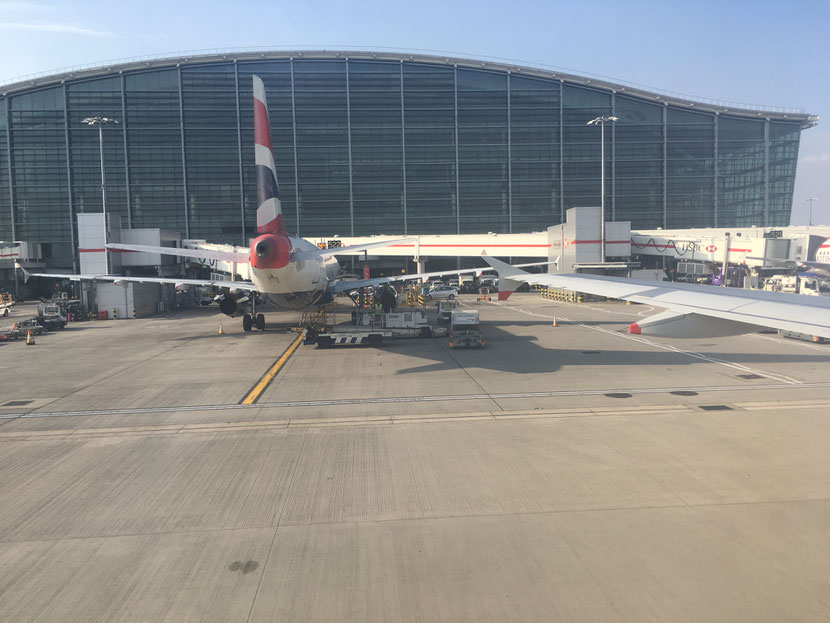 By now my passport and boarding pass was shown 3 times.
After security control there are screens, which show, that the gate is going to be announced later. So I get a sandwich, as the sandwiches on board the plane are awful and expensive.
Now I follow the signs. Down, along a long hall. Sometimes all these signs guide you up, to lead you down just after the passport control again. It is just a very big labyrinth. I don't have an overview about how long it would take to find the appropriate gate, so I'd better start off, rather than checking out the shops. The shops actually are quite far away from the gate. When walking up and down and along long halls, stopping sometimes to make a party of people pass, walking left and right, rather than straight to get out of hell a lot of people's way to find my gate, I become so excausted, that the thrill of finding a good new book in the airport shops to sink into a new story on the plane, is gone. I still quickly get the parfume, I always use anyway. No extra time wasted for a new parfume or any other extras. The 3rd time I had to show the boarding pass. Each time scanned.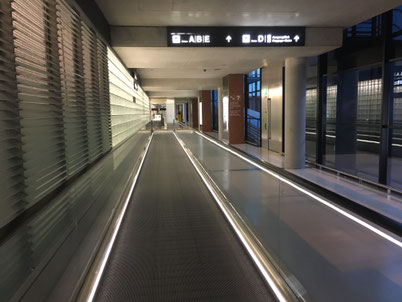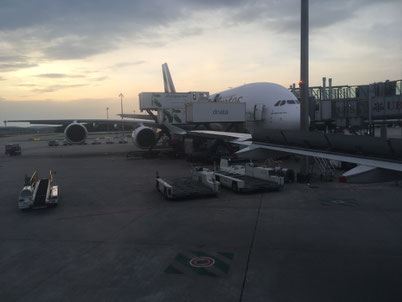 Boarding starts too late, first class sitting in front first, parents with kids and buggies get in first. The second category had paid for boarding earlier, so they are next. Than everybody poors into the entrances; boarding passes and passports checked again. Now they want me to hand in my hand luggage. They infom me that there is not enough space, as the aircraft is fully booked. The flights are mainly fully booked these days. Another big difference, which makes flying less convenient. I deny with the explanation that I don't feel good having my luggage with electronic devices, including my laptop, being thrown around. She makes me pass with lugguage and without discussion. There really doesn't seem to be enough space, which is strange, as the aircraft is designed to have one hand luggage of a standardised size for each seat. I have my seat straight behind the business class, so I throw my suitcase into an overhead case of the business class, which is done with boarding anyway. The stewardess in front starts to protest, she wants me to take it out again. I don't see the point, no passenger protests either, I am the last person for the frontern part boarding. She just can't get through to get closer, because some standing passengers are in her way. That is my chance to simply ignore her and take a seat in my window seat quickly to make her shut off. I think about the days, when the stewards and stewardesses would also help people from the economy class to get their luggage out of the way. I am not even sure, if they do it for double the prize in the business class. Whatever. I sit. I ask the lady behind me politely, whether the jacket, which I take off and put on the seat, bothers her. She emphasizes, that SHE has ordered food and it might be possible, that it will be in her way for dinner. Actually she warns me, that sauce might end up on it, with some humor in her voice, though. She has priviledged herself by preordering awfully tasting food for an exaggerated prize.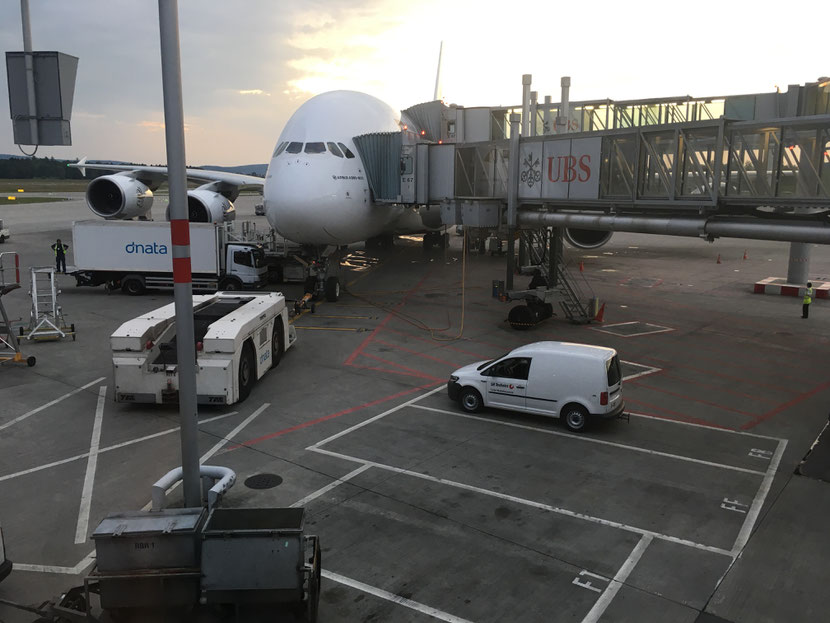 Having good weather above the clouds is something, which hasen't changed within the last years, so I enjoy the flight.